Do-it-Yourself Dog Washing
Providing your dog a bath at home means clogged drains, muddy tubs, and a sore back. At Pet Supply Port, we take away the mess and stress with our self-service pet wash in Saukville, WI. Our raised tubs accommodate pets as little as a Shih Tzu, and as big as a German Shepherd. Our self-serve baths are $10 for 45 minutes of wash time. Call (262) 268-9966 with any questions about our do-it-yourself dog wash including shampoos, conditioners, and professional dog hair dryer, grooming tools & towels. Our friendly, knowledgeable crew are more than happy to address any questions you may have.
Click the button below to book your dog wash!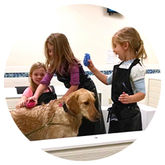 Self-Service Dog Wash
Our self-service dog wash permits you to stand in comfort at the dog washing station, and we provide all the things needed to give your dog a professional wash.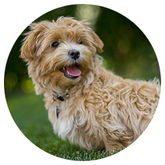 Dog Wash & Grooming
No scheduled time needed. The last bath is one hour prior to closing time. We are open today until 7:00 PM.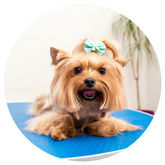 Dog Laundry
You take away a spotless dog, and our staff tend to the mess and laundry.
Come visit our pet supply store in Saukville, WI specializing in quality food, treats, and supplies for cats and dogs.